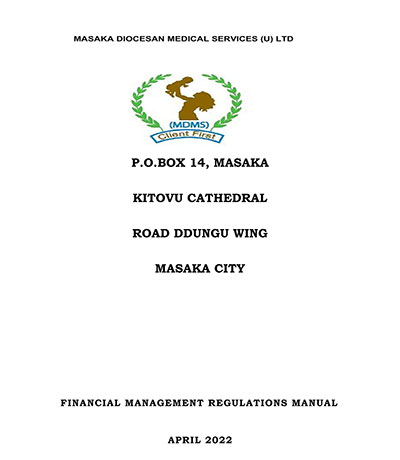 This Financial Policy and Procedures Manual is developed to serve as a Financial Guide to all the members and management of Masaka Diocese and Medical Services Ltd hereafter referred to as MDMS
This is to provide guidance to all members and management on how to better manage the financial affairs and practices and ultimately operate in a safe, efficient and professional manner.
The manual will help all members and management operate with real proficiency and professionalism and in so doing help them to cope up with an increasingly MDMS and competitive financial environment.
MDMS will keep all financial policies current and relevant. From time to time, it will be necessary to modify and amend some sections of the policy and procedures, or to add new procedures.
Any suggestions, recommendations or feedback on the policies and procedures in this manual are welcome.
These policies apply to all employees of the organization.