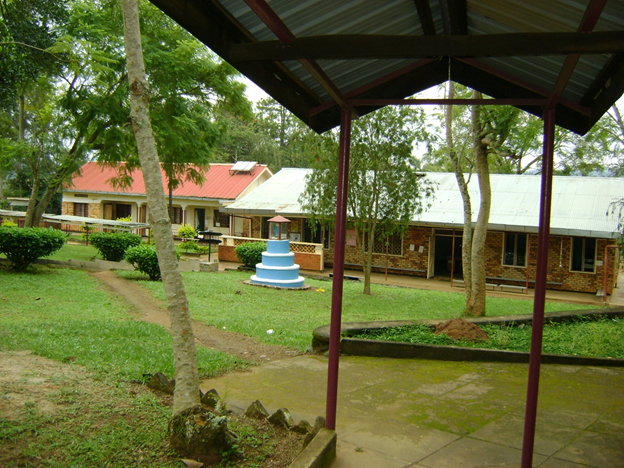 Makondo Health Centre III
Health Center III, Lwengo town council, Bukoto mid-west, Lwengo District.
BACKGROUND
Makondo Health Centre III is a Catholic founded institution under Uganda Catholic Medical Beruae. It was founded in April 1991 by the MMM Sisters after the catchment area was devastated by the HIV/AIDS epidemic at the request of Bishop A. K Ddungu. In 2007 it was handed over to the Registered Trustees of Masaka Diocese. Currently it's under the administration of the Daughters of Mary Sisters Bwanda.
Makondo Health Centre is governed by HUMC which takes decisions for proper running of the programs to whom the Incharge reports.
LOCATION
Makondo Health Centre is located at Makondo hill, near Makondo Convent on 15 acres of land, in Makondo Parish, Ndagwe Sub-County in Lwengo District, Bukoto Mid-west.
It is 175km south-west of Kampala (a 3 & ½ hrs drive from Kampala and 4hrs drive from Entebbe Airport). MKD HU is about 45km from Masaka town along Ndagwe –Kiwangala road, surrounded by Kiwangala Health Centre IV Eastern (6km), western, Lwengo Health Centre IV (19km), southern, Kalisizo Hospital 16km, and Nanywa Health Centre III northern direction.
CATCHMENT AREA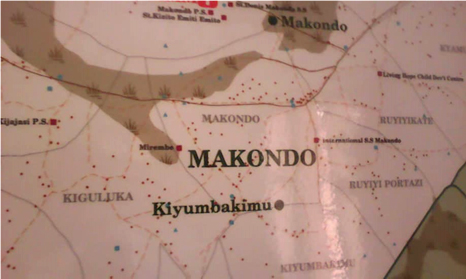 Makondo Health Centre serves 15 villages with 6 Centres plus the static with a catchment Population of 9689 peoples.
SERVICES OFFERED
Out-patient care
Antenatal care,
Maternity services
Post-natal care (MCH)
PMTCT care
HIV/AIDS care and Counselling
Laboratory services. Outreaches (mobile)
Immunization (both static and outreaches)
PROJECTS
Besides offering care and treatment to patients, Makondo Health Centre takes on piggery and crop production.