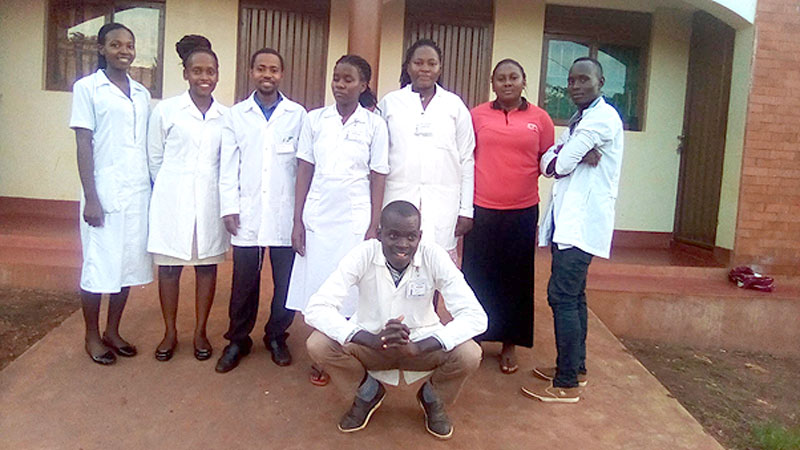 St Peter's Health Centre III Busibo
Health Centre III, Lwengo
BRIEF HISTORY OF THE UNIT
St.Peter's Health centre III Busibo is located in Lwengo District Kyazanga Sub-county, Katuulo Parish, and Village Busibo. It is located around 13 KM away from Kyazanga along Bijjaba road.
The health unit started operating in October 2012.It was founded by Masaka Diocese with support from Cotton on Foundation, an international Development Organisation based in Australia The health centre was established to serve the following objectives:
To prevent Maternal, infant and child morbidity and Mortality through facility and Outreach based health service provision.
To improve the quality in the management of common ailments; including infectious and non-infectious diseases and injuries.
Increase the utilization of health services with major focus on Reproductive, Maternal, New-born and Child health services'.
Increase access to specialized services like (Dental, ENT and Eye) services among the rural communities.
To strengthen nutrition program at facility and community level
To strengthen Health education and health promotion services
OVERVIEW OF DEVELOPMENT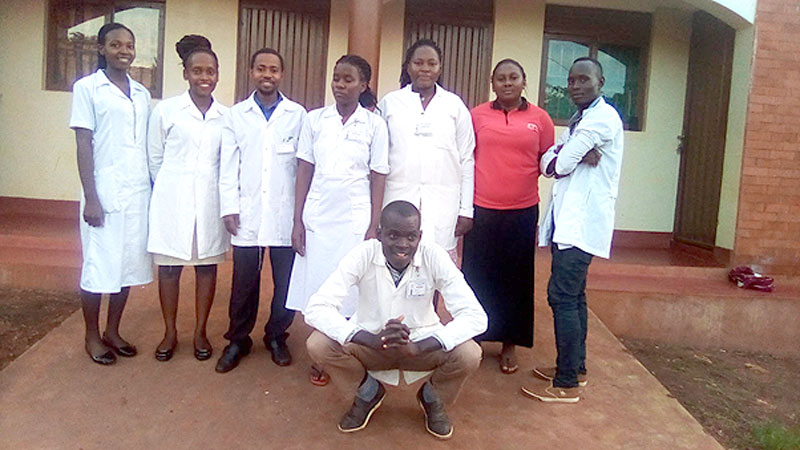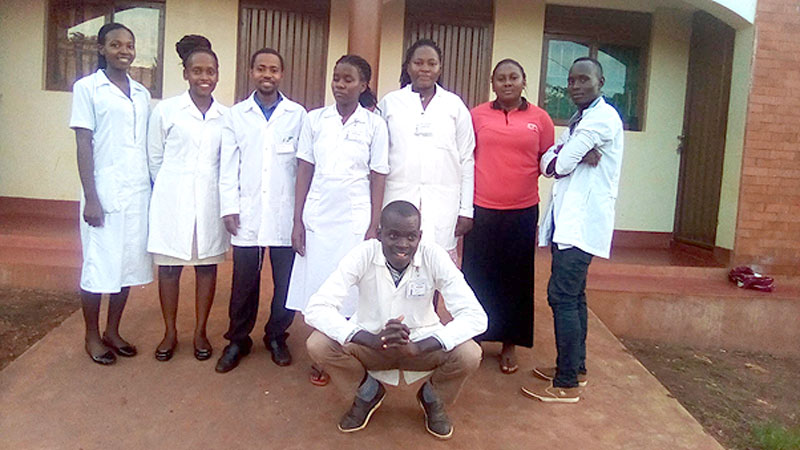 The health centre started with 2 numbers of qualified staff but at the moment it is has the following cadres; Clinical officer 2, midwife 1, enrolled comprehensive nurses 2, Laboratory assistant 1, Records assistant 1 and an accountant fully qualified and appointed on their respective jobs.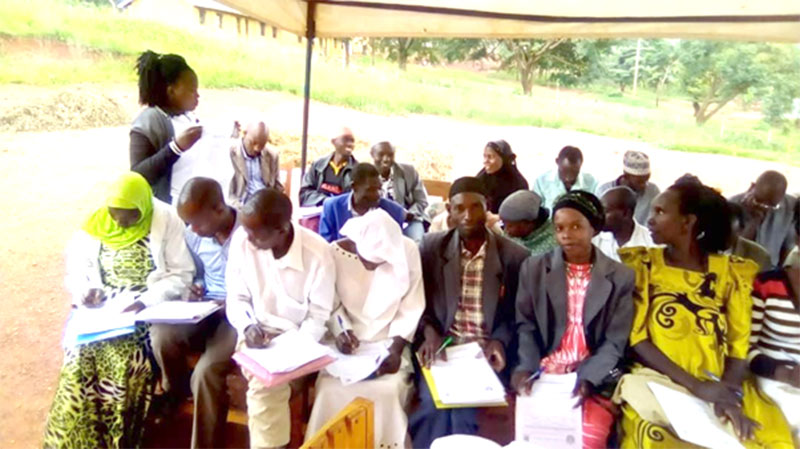 The community outreaches are done on weekly basis in collaboration with VHTS. The outreaches are to done to improve service delivery and also to do community engagement.
OWNERSHIP OF THE UNIT
The unit is owned by the Registered Trustees of Masaka Diocese.
PARTNERSHIPS
The Health Centre currently maintains 6 active partnerships with the following entities:-
Cotton On Foundation
Micro finance partners for Africa
Joint Medical Store.
Life Net international
Uganda Catholic Medical Bureau
TASO
Contacts
ST PETER'S HEALTH CENTRE III BUSIBO
P.0 BOX 353 MASAKA
KYAZANGA – LWENGO
EMAIL: busibohealthcentre@gmail.com                   
TEL: 0704-456207, 0777-027194
MOTTO
"Your health is our concern"
CORE VALUES
Compassion
Respect
Committed
Cooperation
Excellence
Integrity
Equity
CATCHMENT AREA
The catchment population of the area is 10,416. It consists of 2 parishes which are Bijjaba and Katuulo parish. It is composed of 14 villages hereby listed below
BIJJABA PARISH
KATUULO PARISH
Katuulo
Kyamusimba
Singiro
Lwempazi
Kamuwaza
Lubaale A and B
Busibo A, B,C
Kalyamenvu
Lwensambya A and B
SERVICES OFFERED
The unit provides a variety of services among which are;
Immunisation
Ultra sound scan services
OPD
Antenatal
Delivery
Inpatients
Specialized services like dental
HIV Testing and Counselling
Laboratory service.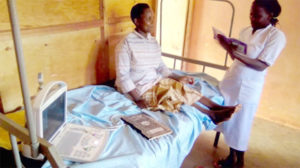 A variety of laboratory services are provided among them are;
Malaria
Brucella
Typhoid
Urinalysis
RPR
HCG
RBS
Stool analysis
Sputum analysis
Hepatitis
Blood grouping
HIV/AIDS
Vision
St Peters Busibo HC III (BHC), to be the leading provider of quality and accessible health care services in Lwengo district.
Mission
In imitation of Christ and his deeds, to provide quality, affordable, accessible services.
LIST OF HUMC MEMBERS AND THEIR RESPONSIBILITIES
| | | | |
| --- | --- | --- | --- |
| NO. | NAME | RESPONSIBILTY | CONTACT |
| 1 | Mr.Behoora Alfred | Chairman | 0782-531260 |
| 2 | Ms. Namukisa Gorreti | Disciplinary | 0773-996740 |
| 3 | Fr. Nsamba Gonzaga | Parish Priest | 0776-673757 |
| 4 | Ms. Nakiyimba Agnes | Secretary | 0777-027194 |
| 5 | Mrs. Josephine Mugema | Finance | 0782-662881 |
| 6 | Mr. Muyanja Elemegio | Member | 0787-466876 |
| 7 | Mr. Jjumba Terensio | Member | 0777-657457 |
| 8 | Mr. Tumusiime Deus | Member | 0779-134577 |