YOANNA MARIA MUZEEYI BUYOGA HEALTH CENTRE III
Health Centre III, Buyoga
Back ground
St Yoanna Maria Muzeeyi Buyoga health center III was started in 1976, constructed with the help of some Italian friends under the leadership of Rev. Fr. Joseph Kalibbala who was the Parish priest of Buyoga. Later its management was handed over to the Sisters of the Immaculate Heart of Mary Reparatrix. It is a Private Not for Profit Health Facility owned by the Registered Trustees of Masaka Diocese, supervised by the Masaka Diocesan Health Office, affiliated to Uganda Catholic Medical Bureau.
Location
It is located 18km from Masaka city business centre. It is in Kibinge sub-county between the two trading centres of Misanvu and Buyoga along Kyabakuza-Mateete road in Bukomansimbi district.
Health unit operation
The facility started as a simple dispensary to cater for local health needs. Before its establishment, there was a challenge of good health services. It was started with an aim of making quality health care services accessible to the people in the area especially to mothers and children.
It started as an outpatient department and later a Maternity ward was constructed. This controlled the number of mothers who were delivering along the way to hospitals for referrals.
ST YOANNA MARIA MUZEEYI COMPOUND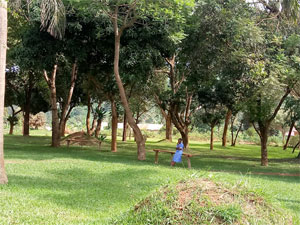 MISSION STATEMENT
This mission of St Yoanna Maria Muzeey Buyoga Health centre III is to avail quality health services to the community through coordinated delivery of services for improvement in quality of life.
Vision
To improve the quality of life through holistic development.
CORE VALUES
Graciousness
Compassion
Ethical code of conduct
Quality Assurance
Transparency
Self-motivation
Team work
Results oriented
HEALTH POLICY
St Yoanna Maria Muzeeyi Buyoga is committed to and implements the policies of ministry of health, ministry of gender and social development of Uganda and relevant policies international health policies when these are not contradictory RCC ethical codes. It works with close collaboration with the health coordination office of Masaka diocese and Uganda catholic medical bureau (UCMB).
OBJECTIVES
The health facility aims at providing a healing environment for the sick, their families and communities inspired by the example of Jesus Christ and guide by the catholic social and ethical teaching.
To ensure that the service are financially accessible for vulnerable and less privileged
To ensure the presence in the health facility of apostolic community composed by religious clergy and catholic lay Christian to animate people of God gathered in the health Centre
To collect, compile, analyze and use services provision and HUMC information in view of improving the effectiveness of the health actions and the efficiency of the hospital.
Health centre functions/services
The Health Centre operates 24 hours and offers preventive, curative and promotive health services both on site and through outreach activities.
Outpatient Services
 The outpatient department deals with general patient care. The OPD attends to about 30 patient per day. The OPD works 12 hours a day starting at 8:00am to 7:00pm.
Other services  
Immunization services.
Antenatal and Postnatal services.
Pharmacy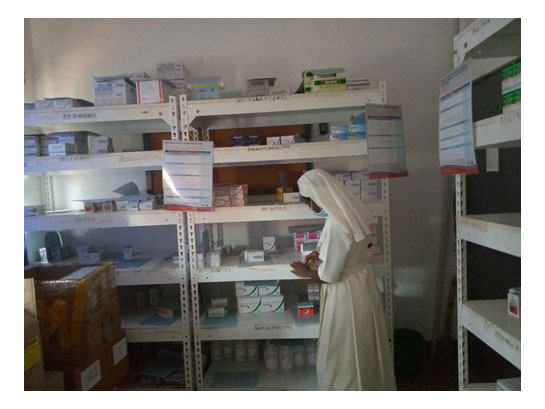 Inpatient/Admission services
The facility has 23 bed capacity and approximately 600 people are admitted per year. However the local community is poor that sometimes it cannot afford to pay for the services rendered.
Delivery/maternity services and Neonatal services
The maternity wing attends to about 30 patient per month. It is always open to offer services 24 hours 7 days a week.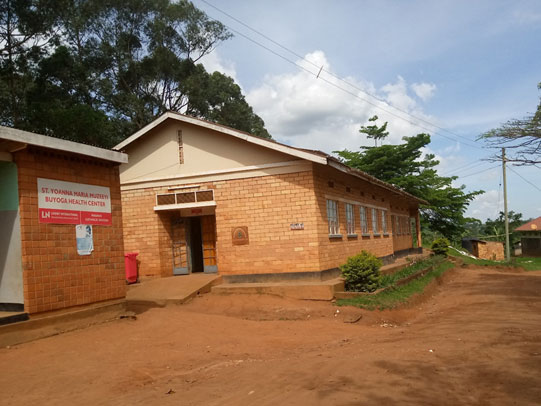 Diagnostic services
The facility has a functioning Laboratory offering the following services:
Malaria tests
TB tests
HIV AIDS tests
Blood cross match
Hemoglobin screening
pregnancy test
VDRL RPR
hepatitis B tests
 Other diagnostic services
Ultra sound scan(especially Obstetric care)
Community Health
Expanded Program for Immunization( EPI) services
Antenatal services
Village Health Teams (VHTs) and community Mobilizes.
HIV CARE
Waiting area
ART CLINIC
The ART CLINIC was started in 2014 with support from MILDMAY Uganda a PMTCT site. It was later accredited as an ART site supported by the Uganda Catholic Medical Bureau (UCMB) and Rakai Health Sciences Program (RHSP)
These are services offered include:
Controlling the spread of HIV AIDS through behavior
Prevention of mother to child transmission (EMTCT)
HIV testing and counseling
 STAFF HOSTELS
In order to offer quality service all health workers stay at the facility.